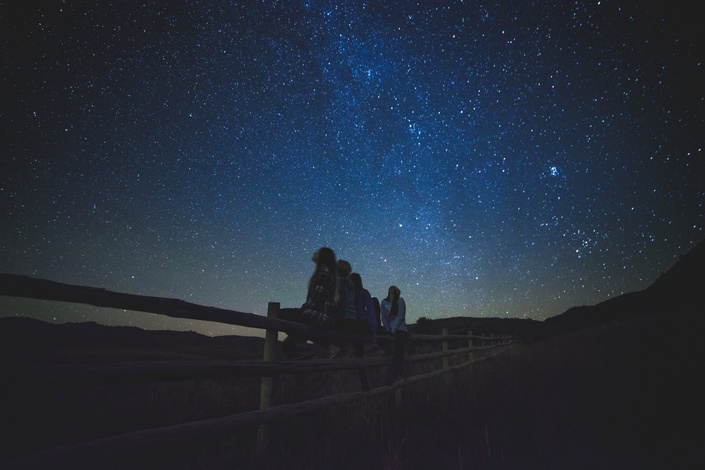 Unlocking the Power of Magic
Nature's Guide to Personal Transformation
Deep down inside, you – like many others - long to feel prosperous, safe, protected, to find greater joy in your life and to make your dreams come true.
Life is chaotic, filled with tragedy, loss, uncertainty – there is no doubt. Couple that with our predisposition for self-doubt – or an overriding feeling of "not being good enough" – we begin to feel depressed or anxious. We feel that life has no spark. We feel disconnected and isolated. We lose our capacity to energetically and joyfully engage in our lives.
These are the chief reasons why many people turn to magic and witchcraft. Witchcraft – the Craft of the Wise - has the potential to stir creativity, intuition, and wisdom, unleash newfound power, and afford empowerment to those who feel powerless.
The problem is that most people operate under a distorted view of what magic and witchcraft is. Most are under the delusion that we can use and exploit supernatural and manipulative powers and spells. Follow a ritual or invocation, and presto-change, your desires become manifest – whether your desire is to harm or heal, or to impose your will on others, to control the weather and so on.
This craving dominates people's thinking and practicing of the craft. Indeed, there are hundreds of spell books that tell you what to say, what to wear, where to stand, what props to use and what potions to mix.
Then, when the spell doesn't work, they feel further hopeless or discouraged, conclude that magic isn't real and spells are just superstitious nonsense.
It's just plain wrong to continue laboring under the idea that complicated, mechanistic, prop-driven rituals and practices are the answer to achieving your dreams, to feel safe and protected.
We get it.
It took us a long time to realize that real, empowering magic is not found in some new recipe book. Or in an ancient inscription or an invocation.
The real power that makes magic work dwells within you and surrounds you - it is the power of your connection to the Sacred. The real secret to magic is your connection to divinity within and without. Your thoughts, willpower, feelings, and physical exertions are actually all expressions or forms of this divine energy.
As you stop depending on externalized power - the herbs, the incantations, the magical tools - and focus upon the true source of magic's empowerment, you will transform your magic from simplistic and mechanical manipulation to divine communion and creation.
And out of that communion you can craft a rich and enchanted life. You will have a means of dealing with any of the challenges that life presents, transforming tragedies into strengths and losses into opportunities.
So how can you foster a connection to the Sacred? And what exactly does "Sacred" mean, anyway?
Quite simply, we're talking about your connection with divinity, embodied by Nature.
Nature makes the Sacred tangible. Looking at Nature, we see living, incarnate divinity. We make the best magic in because Nature makes the best magic. Nature IS magic because She is the body of the divine. And Nature's magic must felt, lived and experienced.
When you connect with Nature in a visceral and powerful way, you not only create powerful magic, you'll:
Discover an antidote for stress,
Lower your blood pressure and stress hormone levels,
Reduce nervous system arousal,
Enhance immune system function and speed the rate of healing,
Increase self-esteem, promote calm, and improve mood
Reduce anxiety, aggression, and feelings of isolation.
It's actually pretty easy to connect with Mother Nature and empower your magic. And we've created this powerful and EASY masterclass to help you.
The question is: Are you ready to experience joy, a sense of belonging, safety, prosperity and unlock real magic?
If so, enroll in this special 5-session masterclass, UNLOCKING THE POWER OF MAGIC – Nature's Guide to Personal Transformation.
In this 5-session masterclass, you will:
Discover 6 spiritual pillars that help foster your connection the Nature so you can make real magic
Create an intentional relationship with Mother Nature, so that your magic works in harmony with Her
Call attention to and sharpen your senses to experience the divine, to reconnect with your body, reconnect with the sensations of the present moment, and better understand the gift of life that Nature gives us.
Discover 10 easy ways to find the time to connect with Mother Nature, so you can maintain your magical flow effortlessly and begin to make your life a wild, enchanted adventure.
Understand the power of community as a spiritual practice, to enhance your sense of connection and unity with the Sacred.
Understand that magic is not something you do or make. Magic is what a living Universe does with you once you have awakened to its divinity.
Know the world is numinous and alive because you will sense it, engage in dialog with it, listen to it and learn from it.
Understand that magic isn't just extraordinary, it's divinely ordinary -- you can experience it any and all the time.
The time has come to put an end to struggling and find unending joy. It's time to step into a new relationship with yourself, with Mother Nature, and unlock the magic and enchantment that you crave.
If you are looking for an exhilarating and powerful way to bring your dreams to life, you will find it in Nature.
Your Instructor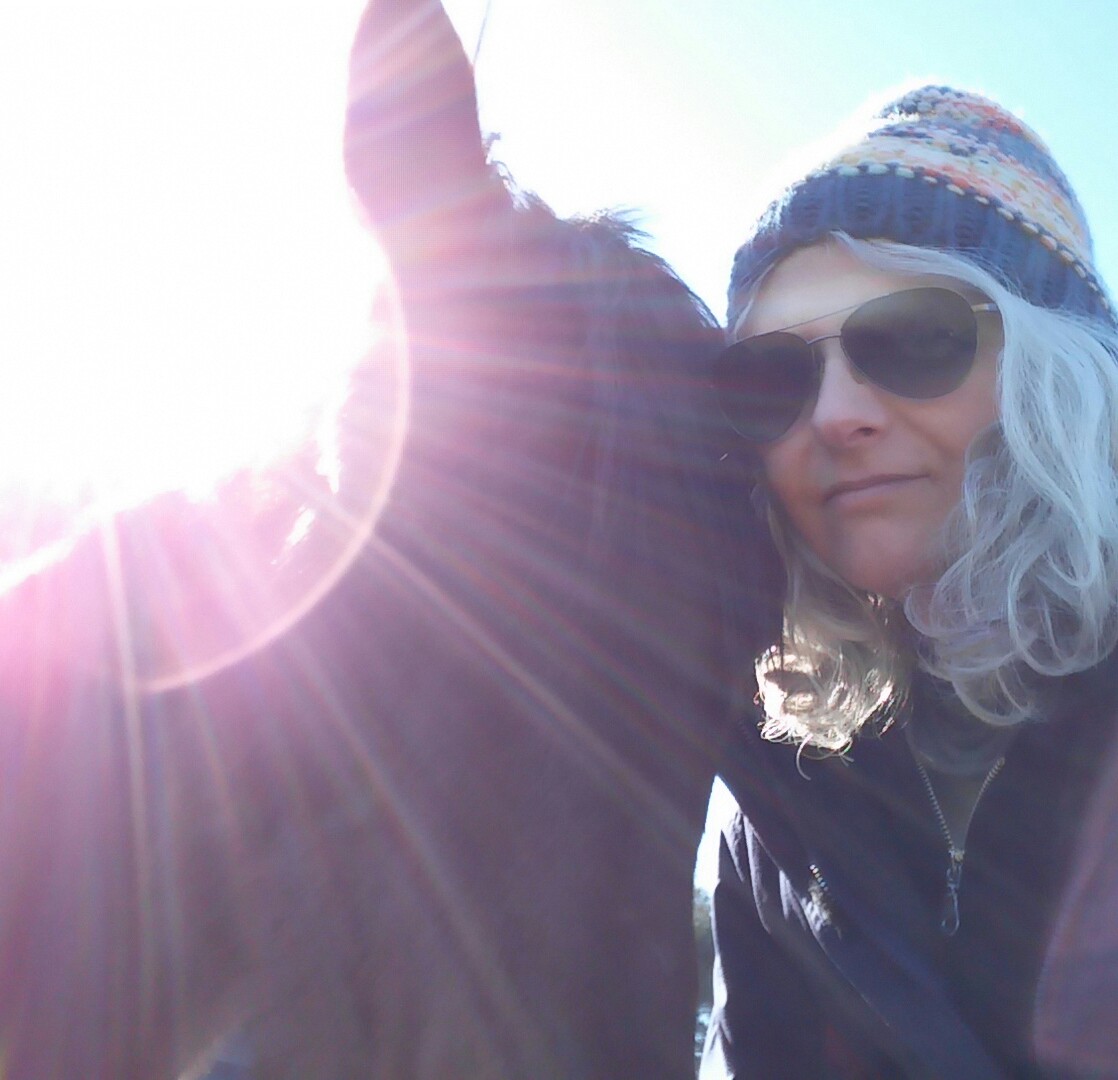 High Priestess, Founding Elder and current Treasurer of the Temple of Ara, Linda Maglionico has been instrumental in the creation of community not only in the New York area, but across the globe. She has developed and implemented such programs as Holiday Celebrations in the physical and spiritual realms, monthly Journey Circles, and 21-Day Healing programs.
She has also taught teaching circles in New York for nearly 10 years, and has conducted workshops in Rome and Milan. Linda currently hosts lunar and solar celebrations in New Jersey as a way to introduce people to Nature as our Greatest Spiritual Teacher. She also helps create community by managing the Temple's social media strategies.
As a Temple Elder, Linda has performed wedding ceremonies and funerary rituals and is legally recognized as Clergy by the city and state of New York as well as New Jersey.
Linda is a Certified Reiki Master (with a specialization in Animal Reiki), and is a Certified Life Coach, helping people thrive in their lives. Linda is currently developing a proprietary healing modality using Nature as healer to be offered exclusively through the Temple.
She embarked upon her studies with Phyllis Curott and the Circle of Ara in 1995.
Course Curriculum
Unlocking the Power of Magic Session 1
Available in days
days after you enroll
Unlocking the Power of Magic Session 2
Available in days
days after you enroll
Unlocking the Power of Magic Session 3
Available in days
days after you enroll
Frequently Asked Questions
When does the course start and finish?
The course starts now and never ends! It is a completely self-paced online course - you decide when you start and when you finish.
How long do I have access to the course?
How does lifetime access sound? After enrolling, you have unlimited access to this course for as long as you like - across any and all devices you own.
What if I am unhappy with the course?
We would never want you to be unhappy! If you are unsatisfied with your purchase, contact us in the first 30 days and we will give you a full refund.